Eating fruits is a good way to make sure you're getting the vitamins and minerals your body needs. But the wrong quantity can actually lead to health problems. This article explains everything you need to know about it.
For years, dieticians and doctors have advised their patients to include more fruits and vegetables in their diets, and rightly so.

Diets high in fruit are associated with decreased risks of many diseases, including heart disease, obesity, and some cancers. In fact, a 2017 research shows that giving young adults fresh fruit and vegetables to eat resulted in significant improvements to their psychological well-being. (1)

However, the avoidance or overindulgence in one particular food group or food type is not wise. For optimal health, your goal should be to get your nutrients in the right proportions – from the right sources.

That's why eating too many fruits can lead to some health problems.

For example, too much fruit can lead to weight gain, tooth decay and can even make it difficult for your body to get enough nutrients from other foods, like calcium, protein, iron, and zinc.

So, if you're trying to maintain a healthy diet but are stacking up too much on fruits, then you may end up with either nutrient excess or nutrient deficiency (getting too much or too little of some important nutrients).

Another danger of eating too much fruit is it may lead to vitamin or mineral overdose. This happens when the body absorbs too many vitamins and minerals at once, leaving some people feeling sick, weak, or fatigued.
Many fruits – and vegetables – are very high in fiber, which helps to pass food through the bowels. But too much can also cause many uncomfortable side effects including bloating, diarrhea, and constipation.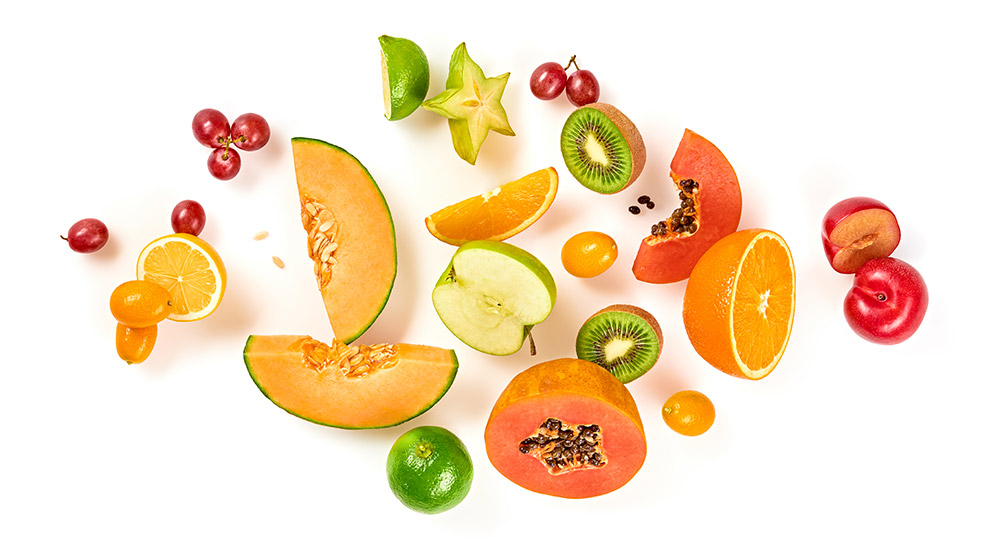 That said, should you be avoiding fruit?
Absolutely no. There is no one size fits all answer since different people require different amounts of food, and fruit is no exception. But keeping an eye on your intake levels is crucial.

It's also worth noting that not all fruits are created equal. Some of them will raise blood sugar a lot more than others. Watermelon, pineapple, dried dates, and overly ripe banana are examples of fruits with high sugar content. (2)

To avoid nutrient excess or nutrient deficiency, eat a blanced diet with different types of fruits to get a good mix of nutrients from multiple sources.

According to the ADA, the best choices of fruit are any that are fresh, frozen or canned without added sugars. (3)
Common recommended fresh fruits are:
Apples
Apricots
Avocado
Banana
Blackberries
Blueberries
Cantaloupe
Cherries
Grapefruit
Grapes
Honeydew melon
Kiwi
Mango
Nectarine
Orange
Papaya
Peaches
Pears
Pineapple
Plums
Raspberries
Strawberries
Tangerines
Watermelon
While recommended dried fruits include:
Cherries
Cranberries
Dates
Figs
Prunes
Raisins
Fruit is a great soruce of vitamins and minerals and essential to a healthly lifestyle. However, avoid overindulging in one particular fruit. Try things out and find what works for you.