Knowing what vegetables will make your weight loss journey easier isn't an easy task. 
A lot of fad diets simply tell you to omit foods. But that never lasts.  
You end up with a yo-yo effect. You lose weight now, but as soon as the diet ends, you put it all back on again.  
Here's the thing no one talks about. The vegetables that will help me lose weight and hit my health goals might be completely different from the vegetables you need.  
Truth is, you're an individual and some vegetables are better than others when it comes to your weight-loss journey. We're about to show you why.
We've put together a list of the best 5 vegetables you should add to your diet to lose weight, and some nice recipes to go with them. You don't need to sacrifice taste for the sake of eating vegetables.
Including these vegetables in your diet will help you reach your goals faster, but if you want to monitor your journey and make sure you stay on track and keep hitting your targets, our Miboko app is the next place to look at.
Miboko's world-first technology monitors your blood sugar and gives you specific advice on the foods that work for you. With Miboko's help and guidance, looking and feeling your best stops feeling like a neverending marathon and turns into a walk in the park.
What are the best weight loss vegetables to include in my diet?
Leafy greens such as spinach, kale, or collards are a great way to kickstart your weight loss journey.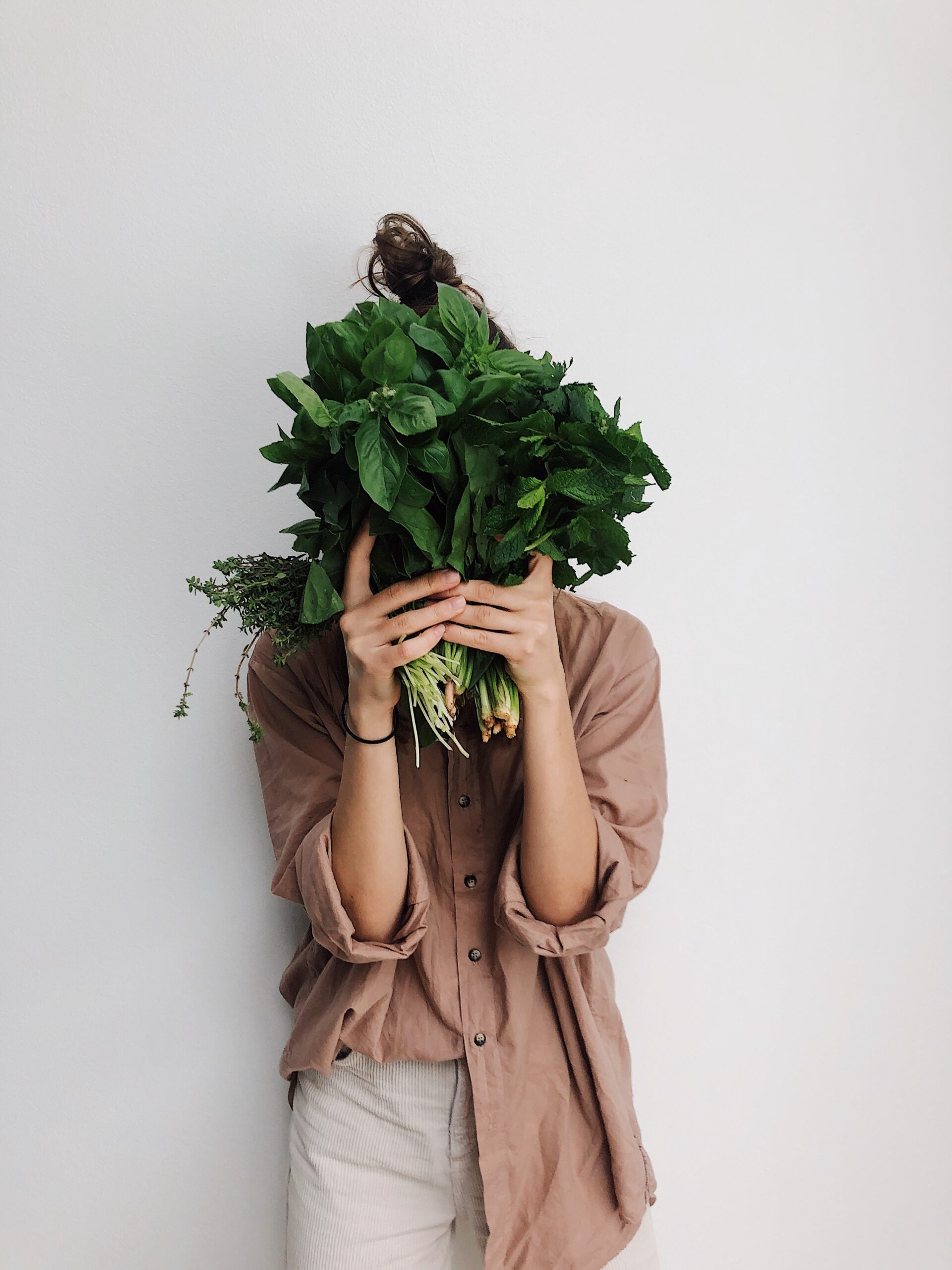 These vegetables pack a lot of fiber with few calories.
Including leafy greens in your meals will keep you fuller for longer, as you can increase the amount of these vegetables you eat without increasing the number of calories in your meals.
Apart from being a great ally to have in your weight loss journey, leafy greens also contain high levels of vitamins, antioxidants, and minerals – a winning combination!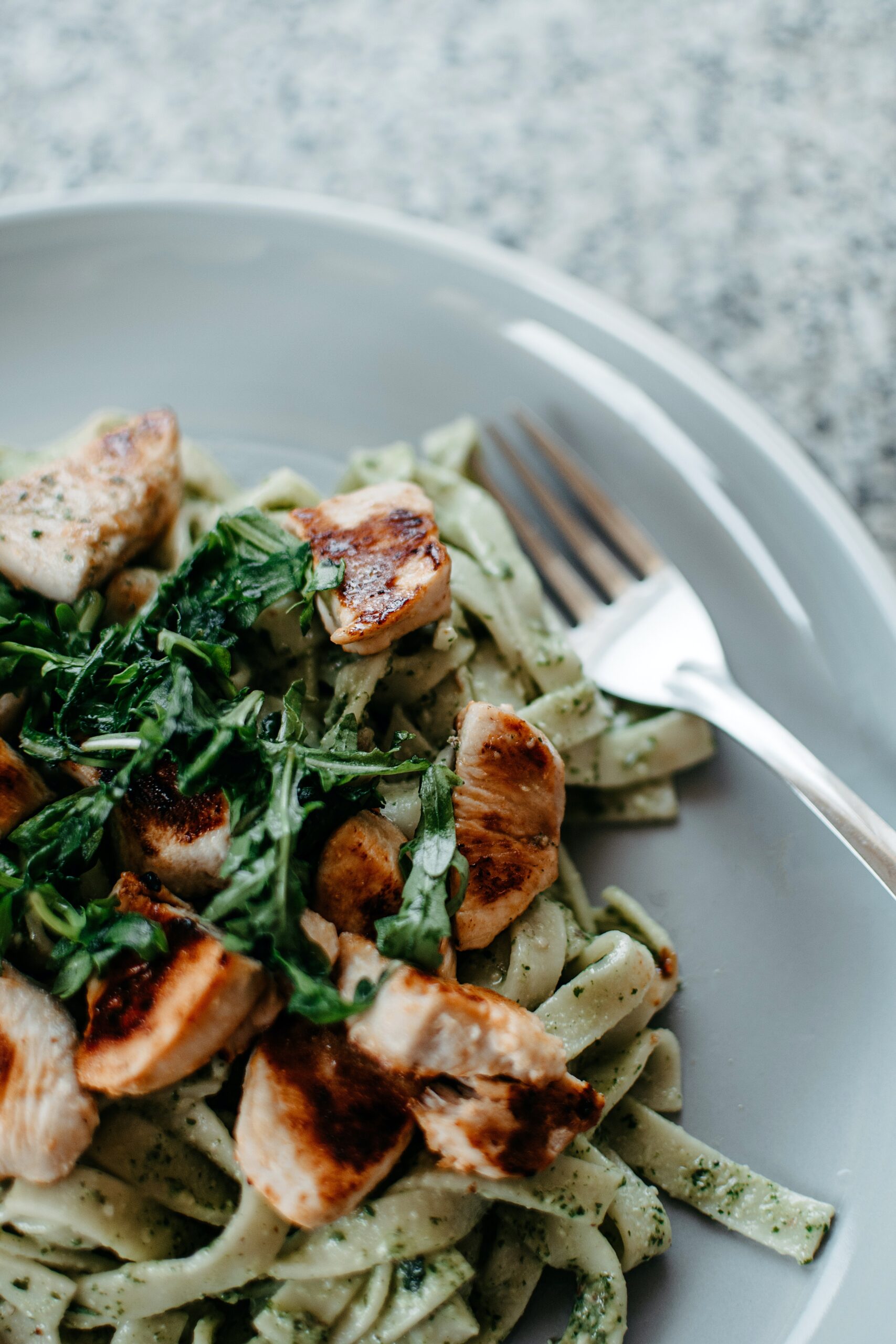 A fantastic way to include these vegetables in your diet and still enjoy a tasty meal is by following this great chicken and spinach skillet pasta with lemon and parmesan recipe.
With 335 average calories per serving, this recipe is guaranteed to leave you full, happy, and feeling healthier already.
Chicken and spinach skillet pasta with lemon and parmesan
Ingredients (4 servings)
8 ounces penne pasta
2 tablespoons extra-virgin olive oil
1 pound boneless, skinless chicken breast or thighs cut into bite-size pieces
½ teaspoon salt
¼ teaspoon ground pepper
4 cloves garlic, minced
½ cup dry white wine
Juice and zest of 1 lemon
10 cups chopped fresh spinach
4 tablespoons grated Parmesan cheese, divided
Directions
Step 1
Cook pasta according to package directions. Drain and set aside.


Step 2
Heat oil in a large pan over mid-high heat. Add chicken and seasoning. Cook for 5 to 7 minutes until just cooked through. Add the garlic and cook until fragrant. Add the wine, lemon juice, and zest; bring to a simmer.


Step 3
Remove from heat. Stir in spinach and the cooked pasta. Cover and let stand until the spinach is just wilted. Divide among 4 plates and top each serving with 1 tablespoon Parmesan.
This underrated vegetable can be cooked in a variety of tasty ways, and the benefits it brings to your weight loss journey are monumental.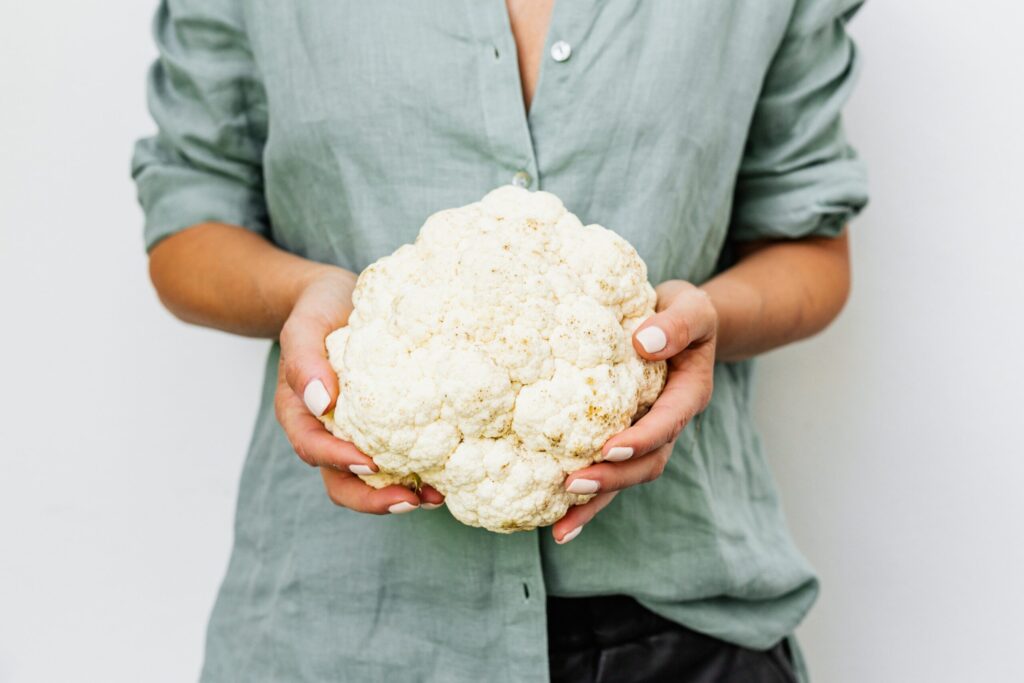 Cauliflower makes an amazing substitute for rice or flour in your diet, and because of its low-calorie density, you can eat unlimited amounts of it.
It also contains a good amount of cancer-fighting nutrients and nearly every vitamin and mineral you need.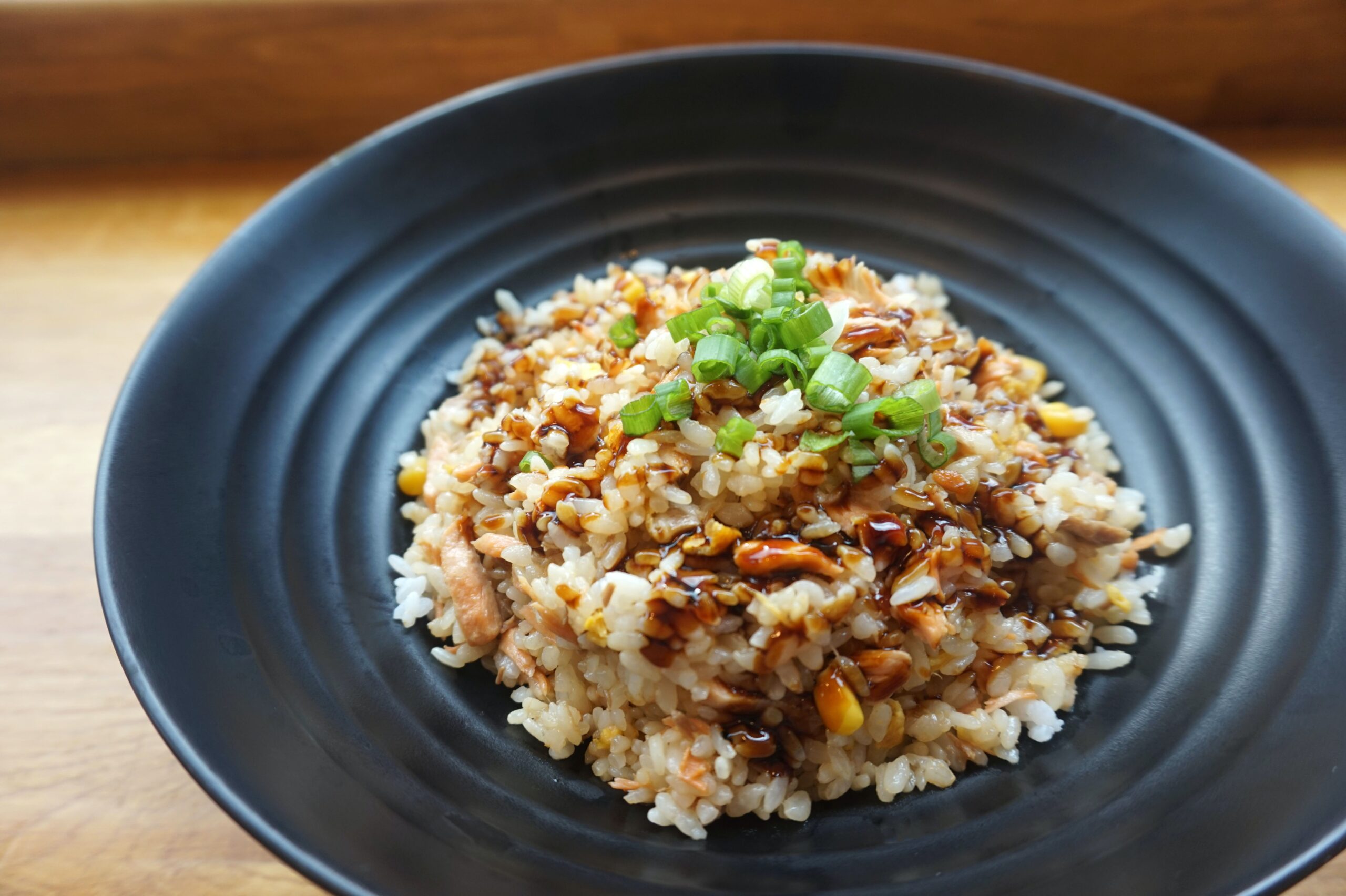 A fantastic way to really enjoy cauliflower if you're not yet a fan is by following this quick and easy 15-minute cauliflower fried rice recipe.
With 165 average calories per serving and just 15 minutes cooking time, this recipe is guaranteed to find its way into your recipe books for life.
15-minute cauliflower fried rice recipe
Ingredients (4 servings)
1 medium-sized head of cauliflower
2 tablespoons sesame oil
1 large carrot, cubed
2 garlic cloves, minced
1 cup frozen edamame
2 beaten eggs (use scrambled tofu for vegan)
3 tablespoons low sodium soy sauce (use tamari for GF)
6 green onions, minced
Directions
Step 1

Shred the cauliflower using a grater or a food processor.

Step 2

Add 1 tablespoon of sesame oil to a pan and heat it over medium-low heat. Stir-fry the carrots and garlic for about 5 minutes. Add edamame, cauliflower, and the remaining sesame oil to the pan and cook it until the cauliflower reaches a soft texture.

Step 3

Turn the heat down and add the eggs. Keep stirring until the eggs are cooked. Add soy sauce and green onions before serving.
Starting your weight-loss journey can feel daunting, but it doesn't have to be. With the right steps and feedback to follow, losing weight can be an enjoyable and straightforward process.
Don't rely on fad diets or ineffective weight-loss meals plans. Download Miboko and get a 100% tailored program to help you hit your target and get fit for life.
Our Miboko app listens to your body and analyzes your metabolism to make sure your meal plan is perfect for you. Miboko also teaches you how to incorporate healthy habits into your day-to-day life.
You can still enjoy your favorite food while achieving your fitness goals, and strict dieting and cravings don't have to be present in your weight-loss process at all.
Get our guide and sign up for Miboko beta for free to get detailed feedback on your weight loss meal plans.
Apart from being a great asset in your weight loss journey – whether as a snack or as a main dish – carrots are incredibly versatile.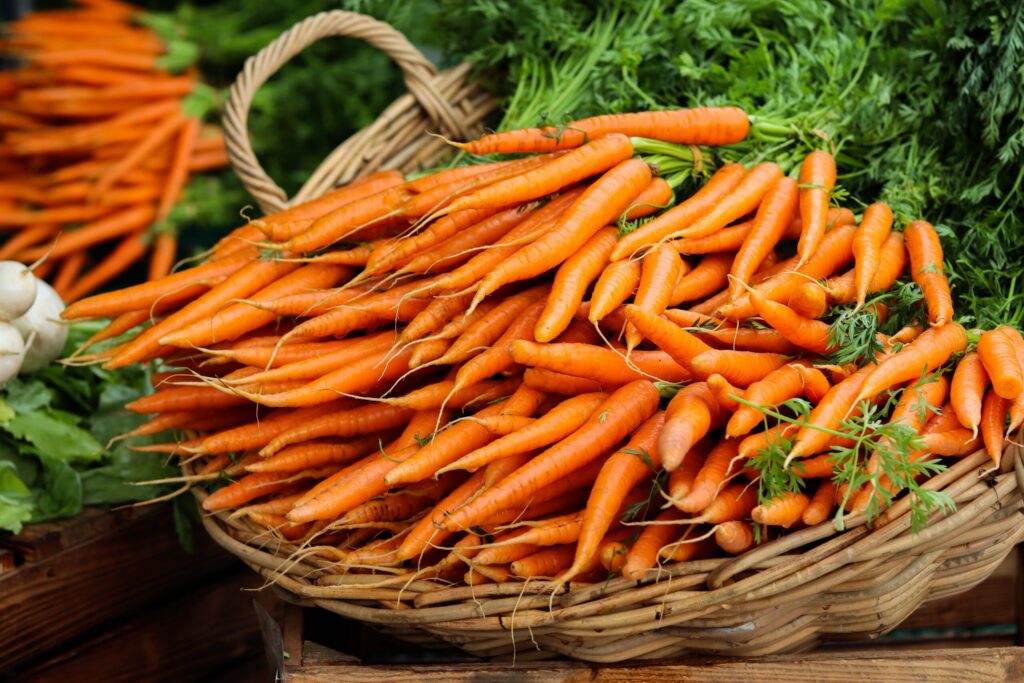 Carrots have loads of fiber and nutrients and very few calories. They are perfect for snacking, whether you want to dip them in hummus or have them on their own. Apart from making for a healthier snack, their fiber content will also keep you fuller for longer, reducing food cravings throughout the day.
They are also very adaptable to any meal, and they can be cooked in a huge variety of ways.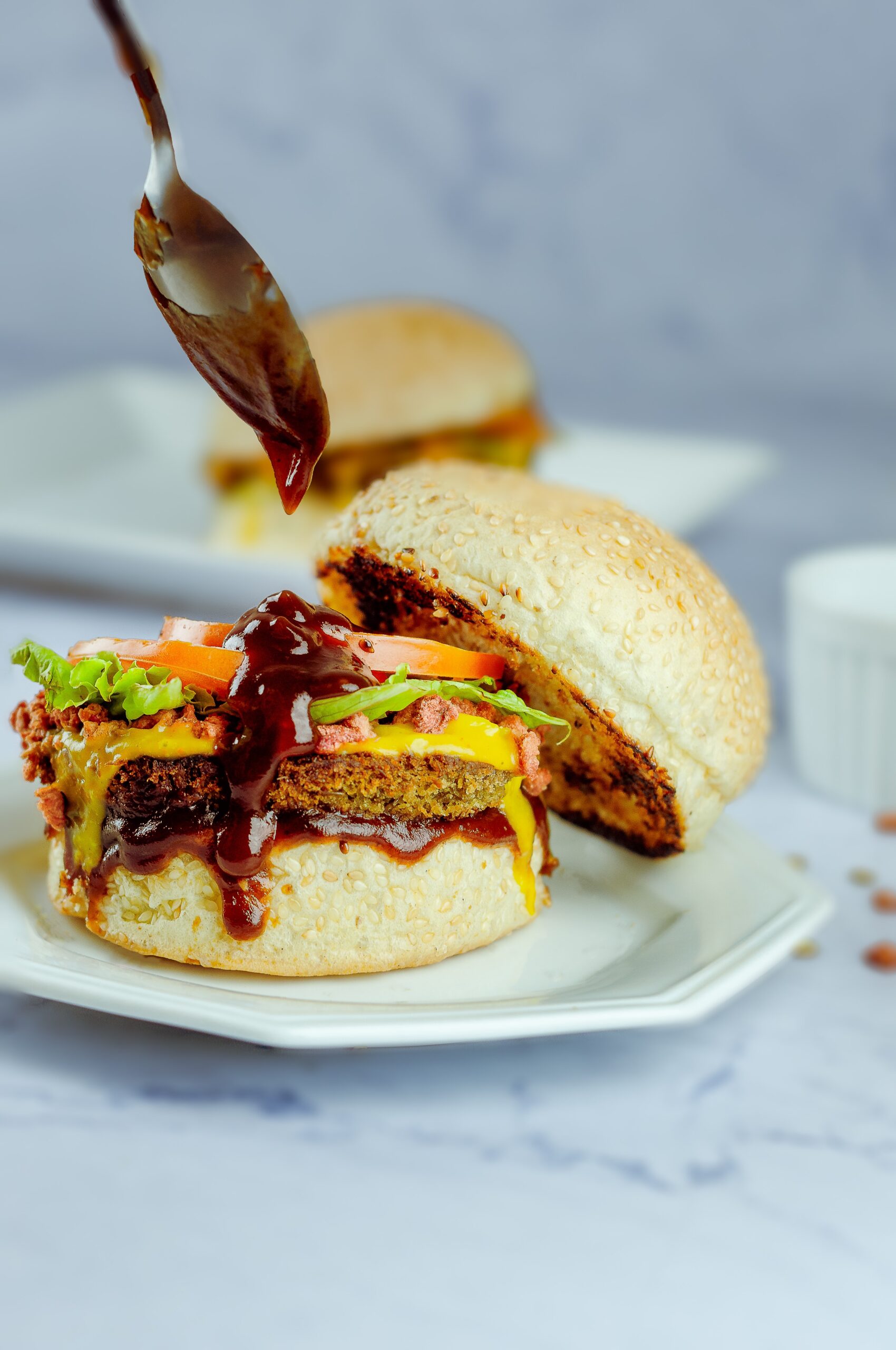 A great recipe involving carrots is this carrot and freekeh burger recipe.
With 143 average calories per patty, this recipe will keep you on track when cravings are knocking at your door.
Carrot and freekeh burgers
Ingredients (makes 8 patties)
2 tablespoons sesame oil
150 gr. freekeh
2 carrots, peeled and grated
½ red onion, diced
½ tsp smoked paprika
1 egg, beaten
400 gr. tinned pinto beans, rinsed and drained
1 tbsp plain flour (optional)
Burger buns, salad, and hummus to serve (optional)
Directions
Step 1
Boil the freekeh for 20 minutes until soft, then drain and rinse it. Mix the softened freekeh with the grated carrot, onion, paprika, and egg, and add seasoning.


Step 2
Using a blender or food processor, turn the beans into a paste and add them to our mix. If you want to, you can add 1 tbsp of flour to combine all the ingredients and shape them into 8 burgers. You can always freeze any leftover burgers.



Step 3
Fry your burgers in a bit of oil for around 4 minutes on each side until done. You can serve them with burger buns or lettuce and hummus.
Zucchinis are packed with many vitamins and minerals, and their high water content keeps you full for longer, making them a perfect weight loss vegetable.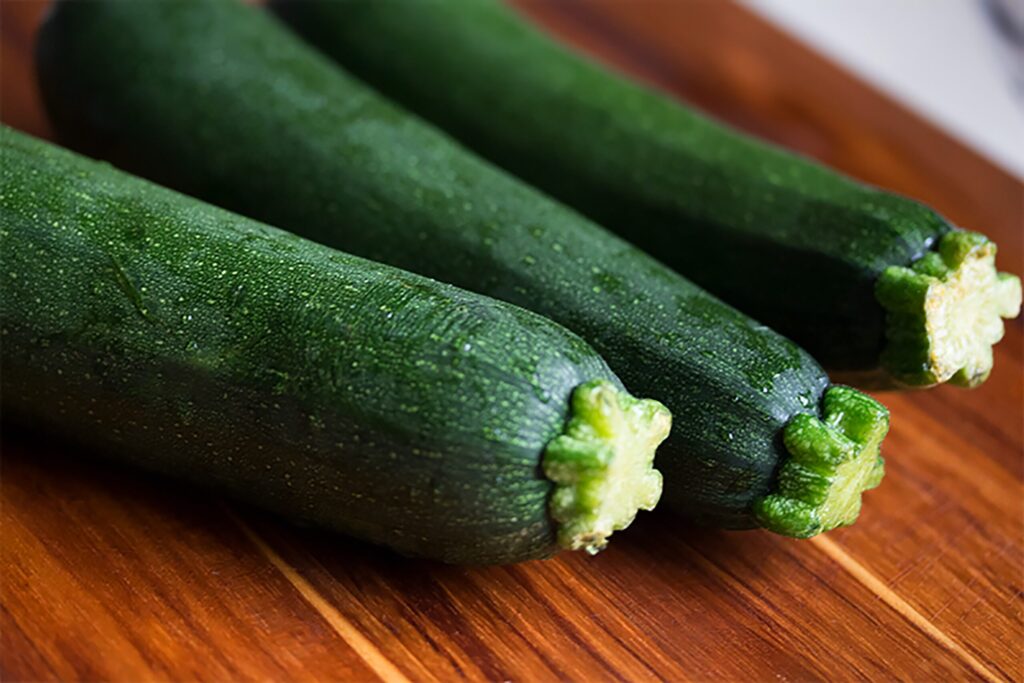 Zucchinis are rich in water and have very few calories, keeping you full for longer. They also contain a good amount of fiber that helps you control your appetite.
Same as carrots, zucchinis can be used in a variety of ways. You can boil them, fry them, stuff them, or spiralize them into spaghetti.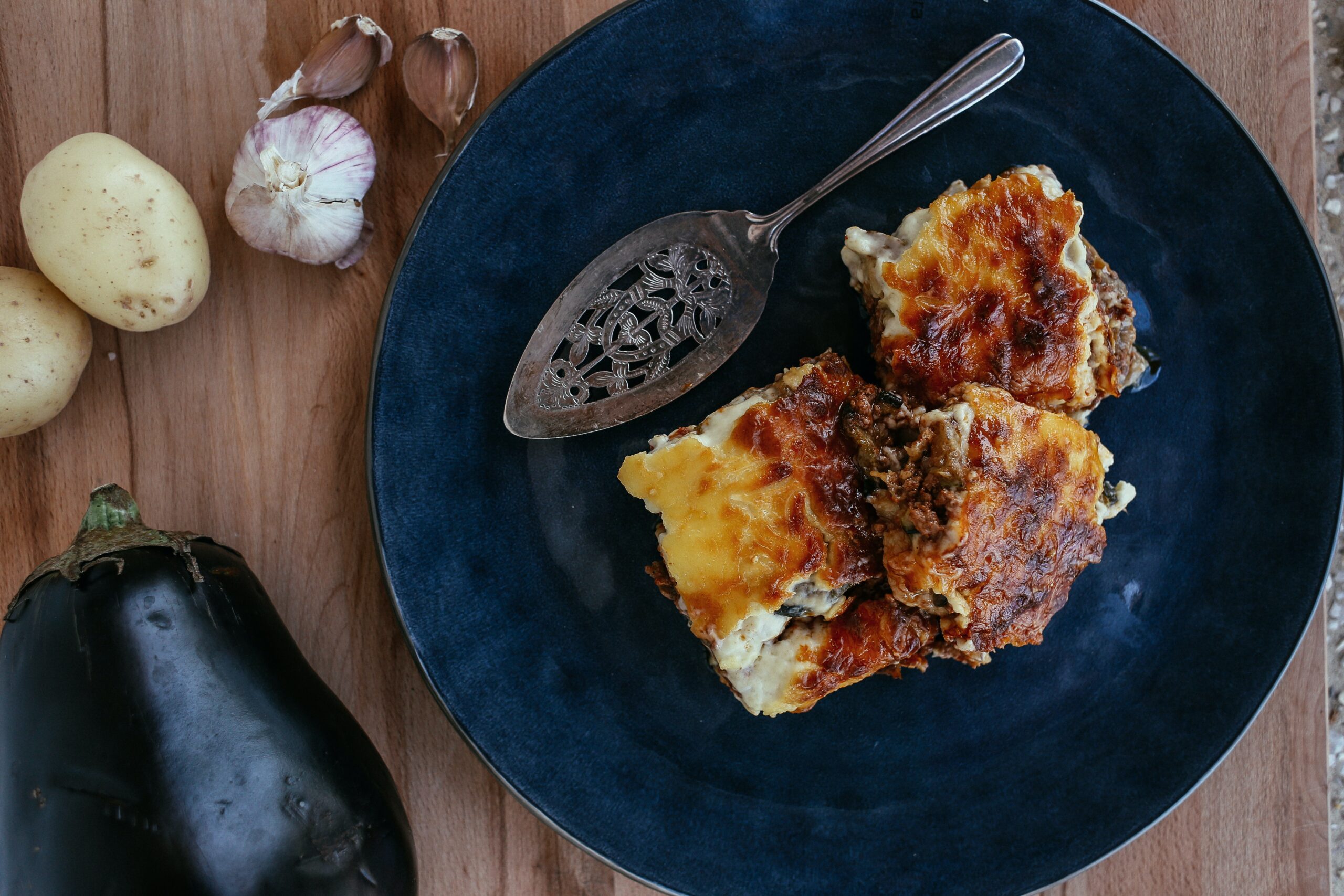 A great recipe involving zucchini is this easy and tasty zucchini lasagna rolls recipe.
With 216 average calories per serving, you can't go wrong with this recipe for lunch or supper. Not only is it super nutritious – it's super delicious too!
Zucchini lasagna rolls recipe
Ingredients (3-4 servings)
Cheese filling
8 ounces part-skim ricotta cheese
4 ounces low fat cottage cheese
3 tablespoons shredded parmesan cheese
2 tablespoons chopped flat-leaf parsley
1 tablespoon chopped fresh basil
1/2 teaspoon kosher salt
1/4 teaspoon garlic powder
1/8 teaspoon red pepper flakes (optional)
Black pepper to taste
Other ingredients
2 large zucchini, cut lengthwise into 8 (1/4 inch thick) slices
1 link mild Italian turkey sausage, cooked and crumbled (optional)
1 cup marinara sauce
1/2 cup shredded part-skim mozzarella cheese
Directions
Cheese filling
Use a blender to mix all the ingredients for the cheese filling until smooth. Put the filling in a bowl and refrigerate for 30 – 60 minutes.
Grilled Zucchini
Step 1

Preheat your oven grill to medium-high heat. In the meantime, slice the zucchini into 1/4 inch thick slices.

Step 2
Use cooking spray to oil both sides of the zucchini planks, and add seasoning. Cook the zucchini in your preheated oven grill for about 2 minutes on each side. Take the zucchini slices from the oven and let them cool completely.
Assembling the zucchini lasagna rolls
Step 1

Preheat oven to 375° F.

Step 2

Apply cooking spray to a 10.5 x 7-inch casserole dish. Lay out 1/4 cup of the marinara sauce at the bottom of the dish.

Step 3

Dry any excess liquid off of the cooled zucchini. Spoon about a tablespoon of the cheese filling onto one side of the zucchini and spread it. Add a few of the cooked sausage crumbles on top of the filling.

Step 4

Roll up the zucchinis, seam side down in the casserole dish. Pour the remaining marinara sauce on top of the zucchini rolls, and add shredded mozzarella cheese. Bake in the oven for 20-25 minutes.
Apart from their versatility and delicious taste, these vegetables are packed with benefits. Green beans may reduce heart diseases and even improve bone health.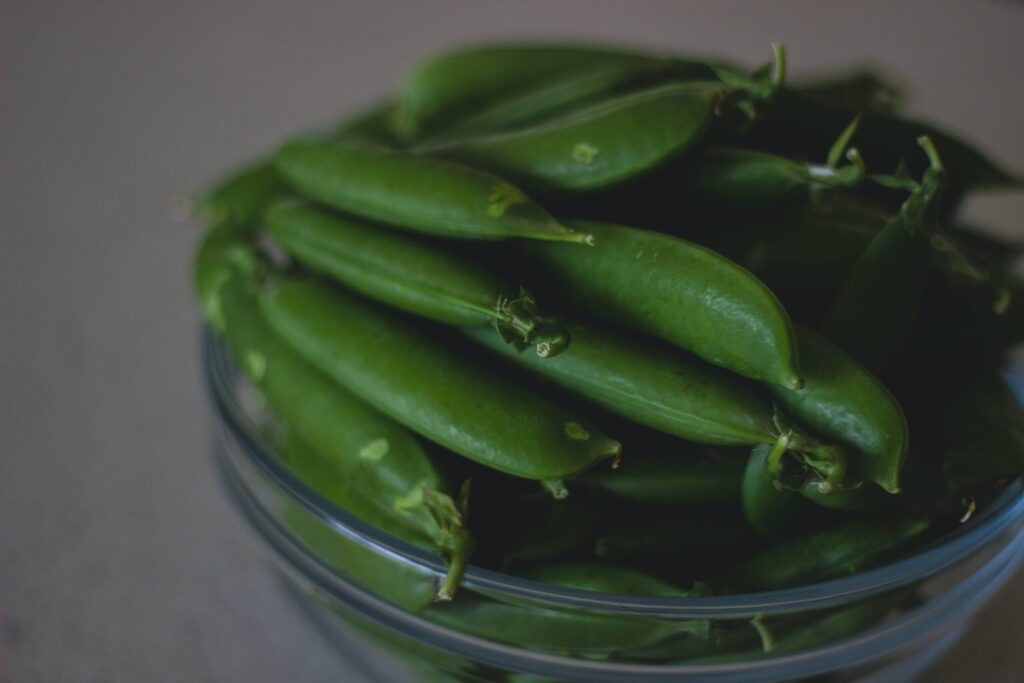 Green beans are full of vitamins and antioxidants that help you feel your best. They may boost immunity and regulate your digestive function, and for those of you considering it, they also impact – positively, of course – fertility and pregnancy.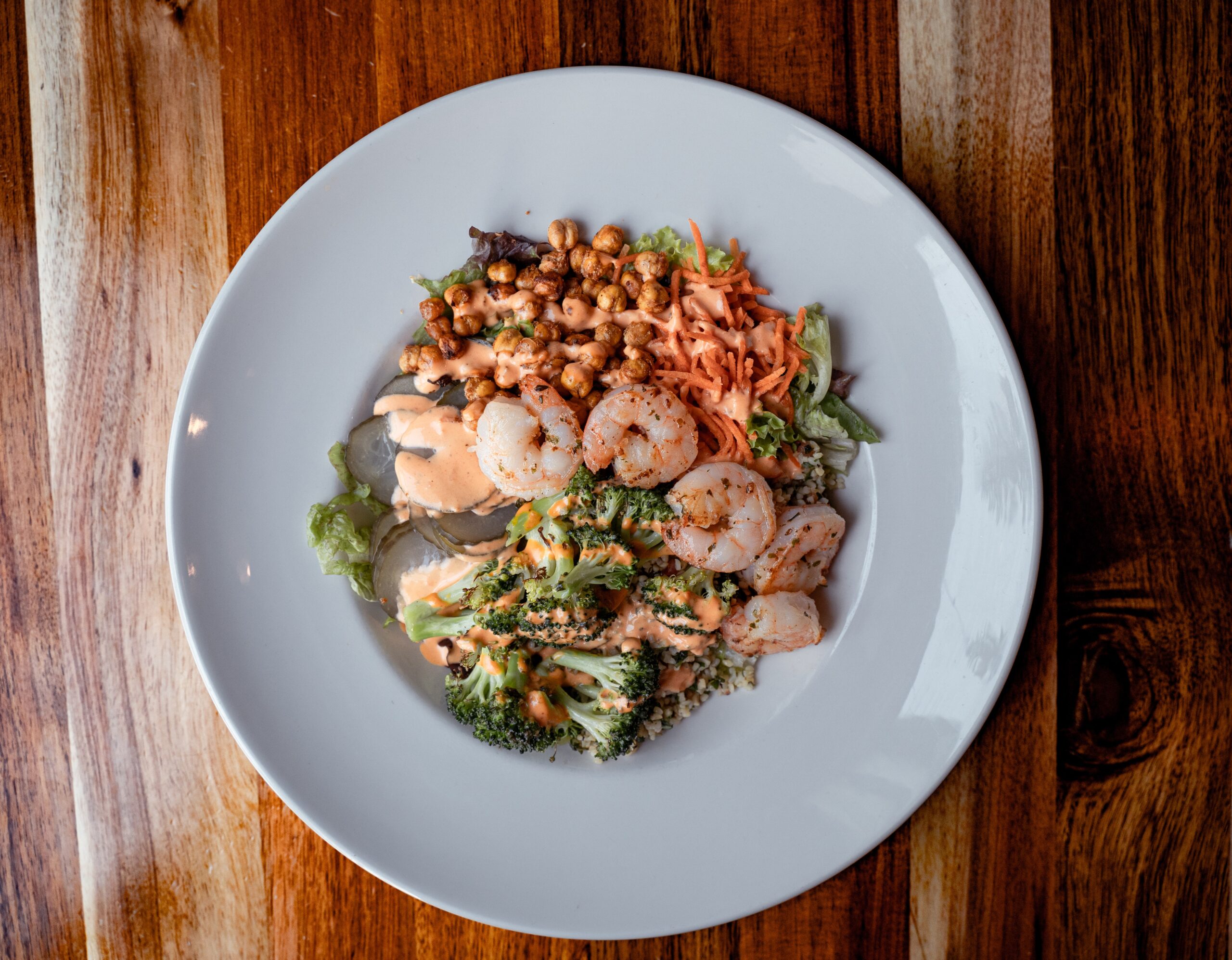 A great recipe using green beans is this sweet potato green bean shrimp skillet recipe.
With 247 average calories per serving, this recipe has it all: protein, vegetables, and flavor – don't miss out on this guilt-free meal!  
Sweet potato green bean shrimp
Ingredients (4 servings)
1 tbsp extra-virgin olive oil
3 garlic cloves – minced
1 cup (271g) big uncooked shrimp
2 cups sweet potato – diced
¾ cup vegetable broth
1 ½ cups green beans – chopped
Crushed red pepper to taste
Salt and fresh ground black pepper
½ cup mozzarella cheese – shredded
Fresh parsley to top – chopped
Directions
Step 1

In a pan, heat the extra virgin olive oil. Add garlic and cook for about 30 seconds.

Step 2

Add the shrimps and cook them until pink. Set them aside to cool down.

Step 3

In the same pan, add the sweet potato and vegetable broth. Cook for about 10-15mins. Add a few more tablespoons of vegetable broth if needed.

Step 4

Add green beans, crushed red pepper, and seasoning, and cook for 3-4 minutes.

Step 5

Add the cooked shrimp to the mixture and stir well.

Step 6

Sprinkle some mozzarella cheese and put a lid on the pan for a few minutes to melt the cheese. Top with fresh parsley.
What are the benefits of including more weight loss vegetables in your diet?
Including these 5 vegetables consistently in your diet will help you control your cravings and feel full for longer. And you will also benefit from all the vitamins and nutrients that come with these vegetables,
The key to smashing your weight loss goals is determination and consistency. And if you're serious about your targets, you have to make sure at least some of these vegetables make it to your table every day.
We understand that consistency and motivation can be hard to maintain when you're busy, or when your support network isn't available.
Our Miboko app is the perfect fix for this. You will be able to log and plan your meals, and you'll receive personalized recommendations for food based on your unique metabolism.
Miboko's world-first sensor tracks how your metabolism reacts to different types of food, offering tailored suggestions based on real data to help you smash your targets.
Miboko is not just about food and accountability. It's about your lifestyle, and how to optimize it so that you can look and feel your best without giving up the foods you love.
Sign up to our mailing list and we'll let you know when our world-first sensor is ready for customers.